Contributed by Charles R. Venator-Santiago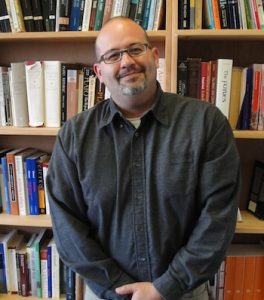 The Puerto Rican Studies Initiative for Community Engagement and Public Policy (PRSI) is a research initiative that can help document and support the Puerto Ricans' vital economic, intellectual, and cultural contributions to Connecticut and provide research-based support for the development of public policies addressing the needs of Puerto Ricans in the State of Connecticut. This initiative is part of a collaboration with El Instituto (CLAS, UConn Storrs) and the Puerto Rican and Latin@ Studies Project (School of Social Work, UConn Hartford).
Professor Charles R. Venator-Santiago was awarded a $500,000 American Rescue Plan Act (ARPA) grant from the Connecticut General Assembly for 2022 and 2023. Professor Venator-Santiago presently holds a joint appointment between the Department of Political Science and El Instituto.
This year, the PRSI will focus on the following areas of research:
Data Analysis. Drawing on publicly available data, the PRSI will release a series of data sheets and reports designed to create a profile of Connecticut's Puerto Rican residents.
Research Reports. The PRSI will conduct several research studies and publish detailed reports on the findings. This year the PRSI will focus on a series of reports that focus on structural challenges for Puerto Rican electoral participation, small business access to capital (in collaboration with Professor Jorge Aguero), and climate driven emergency response (in collaboration with the Caribbean Preparedness and Response non-profit), Congressional opinions about the Puerto Rican political status (in collaboration with Professor José Javier Colón Morera – University of Puerto Rico)
Oral Histories. Working in collaboration with Professor Fiona Vernal and the Engaged Public, Oral and Community Histories (EPOCH) program, the PRSI will begin to build a public repository of oral histories from Puerto Rican community leaders in Connecticut.
Public Archives. The PRSI will build 3-4 public archives/repositories of primary documents including the Puerto Rico Citizenship Archives Project (revised), the Puerto Rico Federal Status Archives Project, and the 1909 Survey of Puerto Rican Elites. Accompanying publications for each archive will also be released.
Civic Engagement. The PRSI will also promote a series of collaborations to promote civic engagement among Puerto Ricans in Connecticut. These collaborations include a civic education television series with El Show de Analeh (Univision), bringing programing to local community venues, and organizing a series of symposia and meetings.
Academic Activities. We are also committed to developing a series of institutional projects including the creation of a Puerto Rican Studies peer-reviewed journal and an academic association tentatively titled Society for the Study of Puerto Rico and Puerto Ricans,
Please contact Charles R. Venator-Santiago for more information about the Puerto Rican Studies Initiative.
---