Alongside teaching and advising and promoting research in Latino and Latin American studies, community engagement is the third part of El Instituto's mission:
On UConn's campuses, we amplify Latino voices and advocate for Latina/o/x inclusion
In our surrounding communities, we sponsor research and data analysis that yields useful information for government and non-profit human services providers
In Connecticut's public schools, we promote Latinx-centered curricula and

Early College Experience

courses
Community-Engaged Research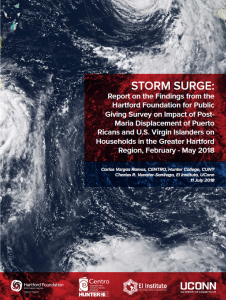 Highlights of the core faculty's community-engaged research include:
Jorge Agüero has led innovative economic research on the VAW prevention strategies, school outcomes, and incentives for college attendance in Perú.
Charles (Robert) Venator has led externally-funded survey research on the community and household level impacts of hurricane displacement of Puerto Ricans and Virgin Islanders to the Greater Hartford area and the City of Holyoke, Massachusetts.
Through our LLAS 2012 (Writing in Service of the Community) course, Anne Gebelein led our majors in doing background research aimed at updating the Hispanic Federation's State of Latino Connecticut report.
Amplifying Latino Voices
Through programming and support for study groups, we bring greater visibility to our communities' struggles for respect, safety and dignity, and cultivate Latinx-centered spaces of intellectual exploration.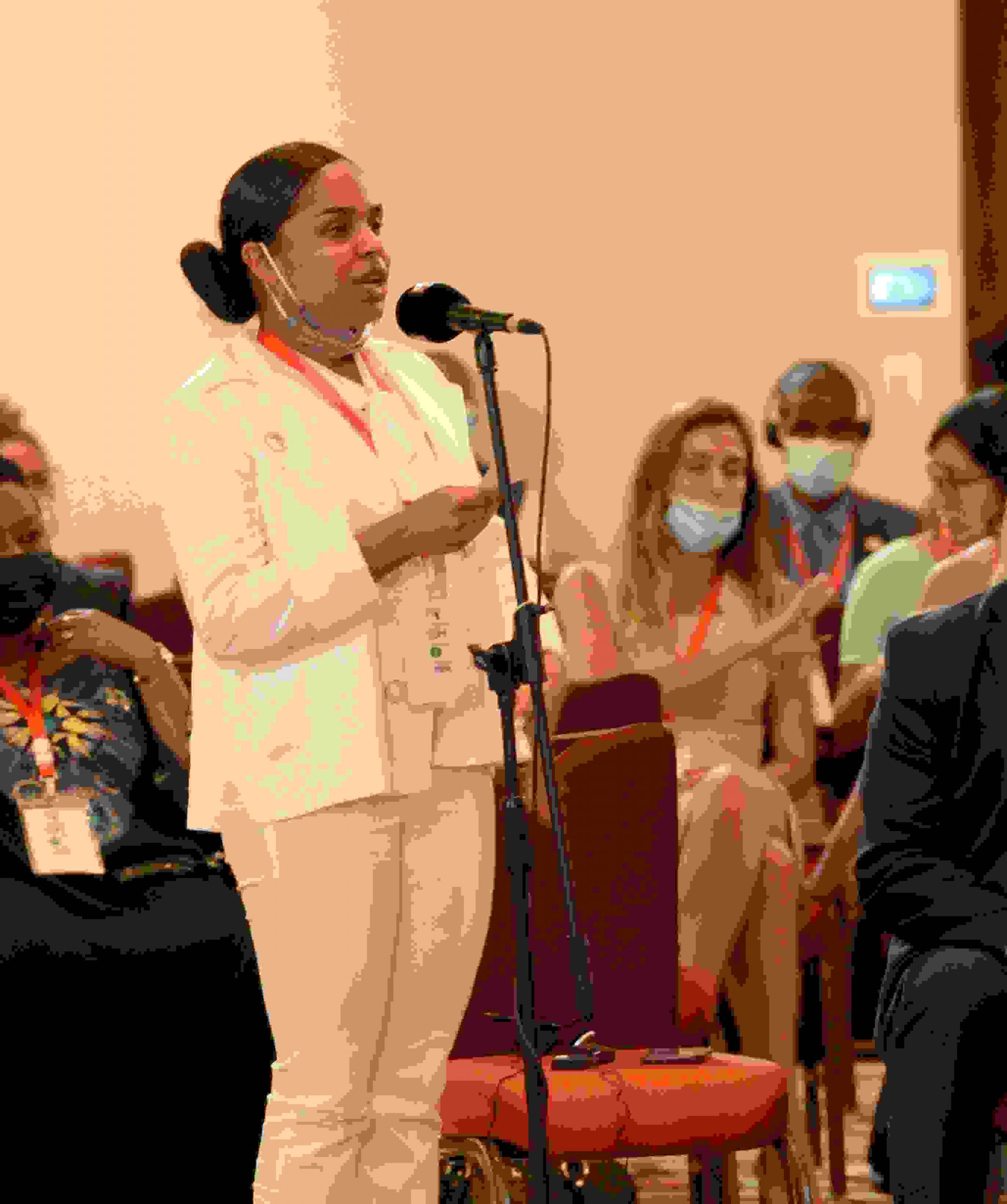 El Instituto has provided assistance to Professor Fiona Vernal's on-going Hartford Caribbean community oral history research, which among other highlights has produced the traveling exhibit "From Civil Rights to Human Rights: African American, West Indian and Puerto Rican Housing Struggles in Hartford County, 1940-2019."
Instituto support has gone to the Subversiones Filosóficas Working Group (SubFil), headed by Professor Guillermo Irizarry, around which dozens of faculty and graduate students meet monthly to discuss critical theoretical works published in Spanish and in the Americas. Irizarry reports that SubFil has helped Spanish graduate program applicants pick UConn instead of other schools.
El Instituto collaborate with the Connecticut Democracy Center (Old State House) on a series of on-line events highlighting Latina/o/x cultural leaders and public affairs issues, including a conversation with Karla Cornejo Villavicencio, author of The Undocumented Americans, and roundtable discussions on the Latino vote and Latina history.
Service to State Educators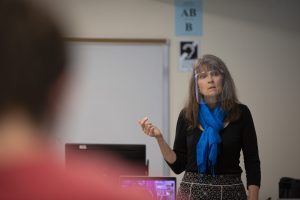 UConn Africana and Latina/o Studies faculty assisted the State Education Resource Center (SERC) in developing a State Legislature-mandated Black and Latinx history curriculum for public school 12th graders.
Associate Director Anne Gebelein also provides curricular support and leads workshops for public high school history instructors who teach LLAS 1190 (Introduction to Latin America and the Caribbean) as an Early College Experience class.