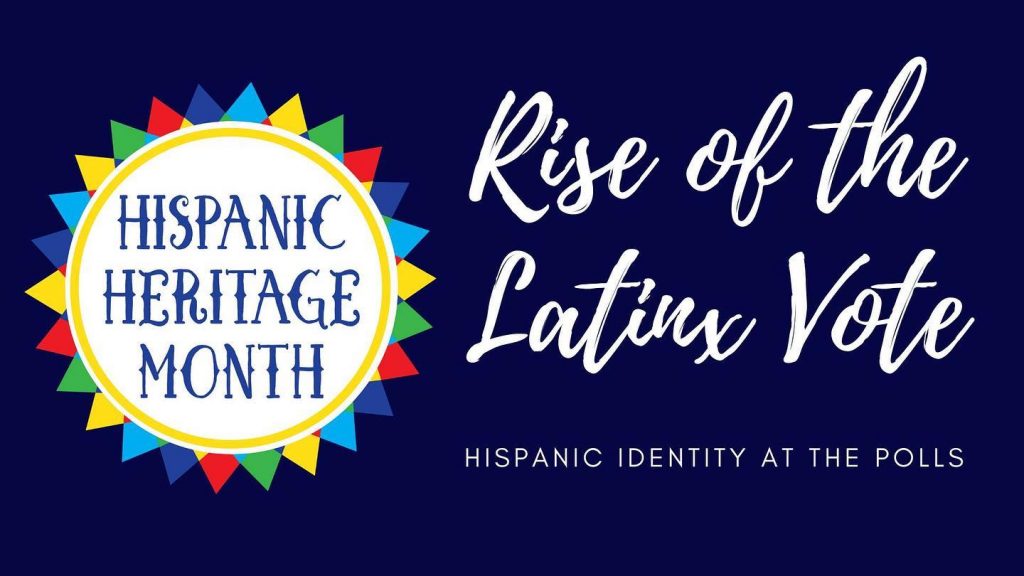 Contributed by Alonso Velásquez
On October 7, 2020, El Instituto co-sponsored a roundtable discussion "Rise of the Latinx Vote," with the Connecticut Democracy Center (Old State House). This virtual event was co-organized by CDC events organizer, Mariana García, and El Instituto's Director, Samuel Martínez. Moderated by UConn Political Science/El Instituto Associate Professor Charles Venator, the panel included prominent academic experts from across the country alongside two Connecticut State Representatives.
Western Carolina University's Dr. Ben Francis Fallon started the event with an overview of the history through which Latinos first came to be a political voice in 1960 with the "Viva Kennedy" campaign, which was mostly composed of Mexican Americans and Puerto Ricans, which had and continue to be the largest communities. With the Civil Rights Act, the use of Spanish became legally protected, as discrimination due to one's language became illegal. With US society historically seen along White/Black lines, both parties sought to appeal to Latinos, often, however, without taking account of regional and national origin particularities. The concept of "the Latino vote," for Professor Fallon, was in no way a pre-ordained outcome but involved tense compromises among community issue leaders and the Republican and Democratic Parties' leaderships. SUNY Albany Professor José Cruz followed Fallon, to make the point that the Latino vote is on one hand a myth (there being no unity of opinion among Puerto Ricans, Cubans and Mexicans) but that disunity among the Latinx community is not necessarily a bad thing: politicians who know each community's issues and opinions can zone in on what matters to people of each nationality.
In Connecticut, Puerto Ricans constitute over half of the entire Latinx population and are 8% of the entire state's population, the largest out of any state. Democratic State Representative Geraldo Reyes said he felt Puerto Rico had been unfairly treated by the Trump administration, citing tensions underlying Puerto Rican Governor Wanda Vásquez' endorsement of the president. The University of Texas' Professor Victoria DeFrancisco Soto said that the Latinx vote remains a "sleeping giant" in large part because politicians have mostly not yet learned how to recruit its support. She said that politicians tend always to tie the Latinx community to immigration, even though polls have shown that other issues, notably healthcare and the economy, are higher concerns. She also said that immigrants are more likely to be closer to their roots and have more conservative values, such as opposition to abortion. The discussion was rounded out by State Representative Christopher Rosario, who voiced great uncertainty about how the COVID-19 pandemic would impact the Latinx turnout, noting how greatly physical distancing had changed campaigning by limiting door-to-door canvassing and appeals. Ultimately, in great part to early mail in voting, an unprecedented number of Americans, including a record number of Latinos, voted in the 2020 elections.
---