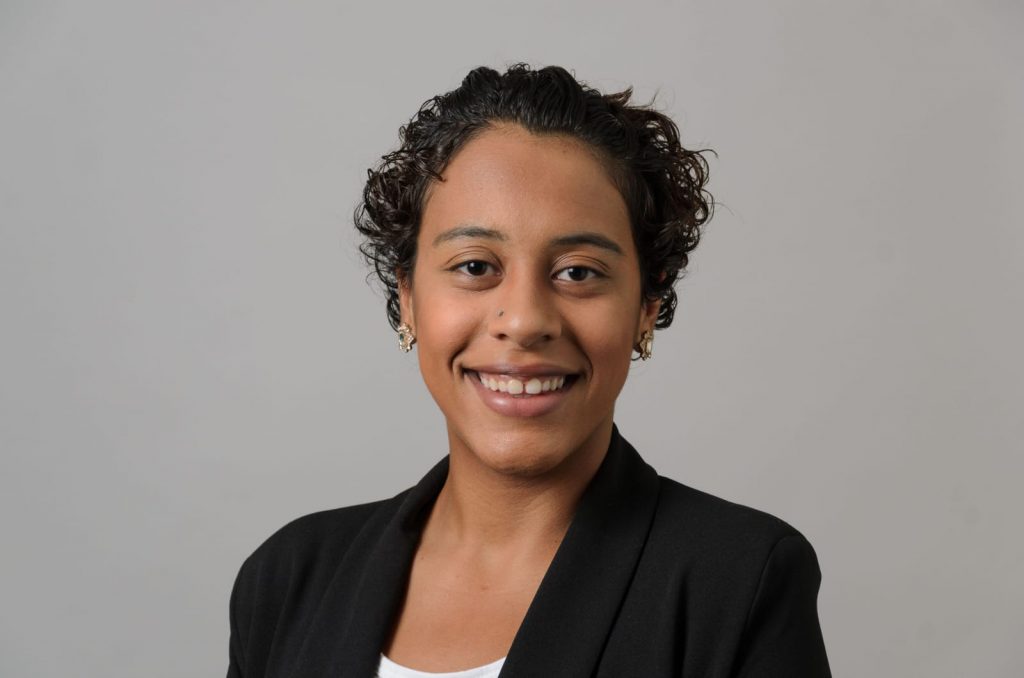 By Victoria Almodóvar
Over the past two years I have taken on the role of Graduate Assistant for UConn's Center for Fraternity and Sorority Development and Teaching Assistant for El Instituto. These experiences, as well as my own identities as a Latina and a sorority member, sparked my interest in doing what I can to help support Latinx undergraduate students. My thesis project specifically explores undergraduate Latinx student experiences in fraternities and sororities.  In my paper I discuss what work has already been done surrounding Latinx membership in fraternities and sororities, and identify opportunities for further research.
Fraternities and sororities are student led social organizations that provide a "home-away-from-home" for many undergraduate students. There are many different kinds of social fraternities and sororities, which in racial/ethnic terms comprise four main groups:  predominantly white fraternities, predominantly white sororities, Black fraternities and sororities, and "culturally specific" fraternities and sororities. Though Latinx students are welcome to join organizations in any of these four categories, current research overwhelmingly focuses on the Latinx student experience in Latino/a fraternities and sororities.  In my thesis paper, I argue that more work needs to be done to understand the experiences of Latinx members of fraternities and sororities across all four of the groups they belong to. In my own experiences as a Latina member of a predominantly white sorority, I have been questioned and deemed a "sell-out" on occasion, and made to feel as though my chosen Greek affiliation makes me less Latina. If we ignore the experiences of Latinx students who join non-Latinx fraternities and sororities that may then perpetuate the notion that there is only one way to properly be Latinx.
The research done so far, though modest in scope, reveals the great importance of Latinx student involvement in fraternity and sorority life. In keeping with earlier researchers' findings, I discuss a variety of benefits that students feel they obtain from their fraternity or sorority membership. The two most discussed areas of the student experience that membership positively affects are ethnic identity development and educational persistence. Fraternities and sororities provide students with the space and tools to learn, grow, and adjust to their campus settings. Attention to these positive effects of membership is essential to the cause of getting Latinx students through college. At the same time, I argue that more attention needs to be paid to the potentially harmful effects fraternity and sorority membership might have on students' college and broader life experiences. Identifying both the positive and negative effects of membership in fraternities and sororities is a vital step that should be taken in order to help members be their best selves and succeed academically.
In all, my project centers the importance of examining the experiences of Latinx undergraduate students from a variety of angles and lenses. If higher education is truly to be the key to advancing in U.S. society, we then need to understand Latinx student experiences better, in order to provide them with campus environments that can help them thrive.
---