Victoria Almodovar
Contributed by Victoria Almodovar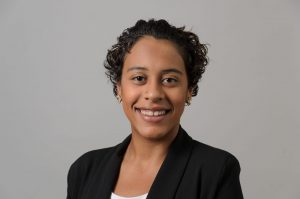 Coming into this program, my biggest interests were Latinx identity development and Latinx educational experiences in the United States. After some exploration of a variety of topics, I have chosen a research project that incorporates both of these interests. My project aims to explore the experiences of Latinas in University-recognized  fraternal "Greek-letter" organizations.
While extensive research has been done surrounding the origins of fraternal organizations, reasons for membership and other such topics, little research has been done illuminating the experiences of Latinx student involvement in them. Much of the small amount of research that has been done about Latinx sorority membership has focused on Latinx-based (but not Latinx-exclusive) organizations, ignoring the fact that Latinas also join organizations that are not Latinx-based. My project will work to create a space in which Latinas who are affiliated with any Greek-letter organization can come together and share their experiences, explore their identities, and support each other throughout their undergraduate careers.
As a lifetime member of a sorority myself, I know the great value that my membership has had in my life, even beyond my undergraduate years. As a Latina, and a student in this Master's program, I know how important it is for Latinx students to have spaces in which they can learn more about their identities. It is my hope that my project will not only create a space for students to explore their Latina and "Greek" identities, but will also create more conversation around Latinx involvement in fraternal organizations and their value in the world of higher education.
Rocio Orozco
Contributed by Rocio Orozco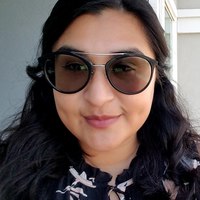 This summer I conducted research in El Paso, Texas on immigration and asylum between the US-Mexico border.  I had the opportunity to work with the HOPE Border Institute. HOPE is an advocacy, research, grassroots organization that help the communities of El Paso, Las Cruces and Cuidad Juárez. HOPE produces annual reports from data they gather from court observations and policy analysis. I had the opportunity to observe immigration proceedings that dealt with detained court and 'Remain in Mexico' program. Also, I conducted interviews with metered asylum seekers who are waiting in Mexican shelters.  
I went into this research project with a question, "Who was providing asylum seekers with mental health treatments? Was it the federal government or NGO's? Unfortunately, thinking of the mental health of asylum seekers is a luxury. The 'Remain in Mexico' program created a humanitarian crisis that forced the limited resources to focus on challenging this policy and rescuing the most vulnerable from the program. 'Remain in Mexico' stopped the traditional intake of asylum seekers in the US. There are over twenty thousand waiting in the 'Remain in Mexico' program and thousands more waiting to have their number called to enter the 'Remain in Mexico' program.
This summer taught me about the grey area of administrative law, the way the media reports their findings, how history repeats itself if it is forgotten, and even though we have rights we still must fight for them. What I hope to accomplish with this research is to educate the public on this inhumane policy, to influence policy makers to protect the right to seek asylum, to push for immigration reform, and to address the jurisdiction and accountability of immigration law.
Julia Marchese
Contributed by Julia Marchese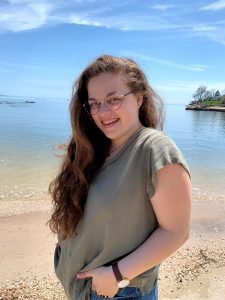 Julia Marchese is a second-year graduate student pursuing a Master of Arts in Latina/o and Latin American Studies. She received her B.A. in Spanish Literature and Translation with a minor in Philosophy from Kent State University in Ohio. Her undergraduate research project analyzed various mediums of Spanish-American discourse to understand how eurocentrism played a role in their "invention of America." Since coming to El Instituto, Julia has begun to develop her various interests in literature, Spanish, language, linguistics, race, Latinx indigeneity, and education. In particular, she is interested in how race and language intersect in multilingual school settings. Her thesis research uses a theoretical framework of raciolinguistics to investigate the schooling experiences of linguistically diverse students at a predominantly Latino/a/x high school.
After recruiting a small group of linguistically diverse Latinx students, Julia will collect data through various methods of qualitative research to get a more nuanced understanding of how Latinx students with varying linguistic practices racially, linguistically, and generally experience the same school. Julia hopes that her research will provide the high school with the necessary data to ensure that they are providing their enthnoracially and linguistically diverse Latinx students with adequate resources, curriculum, and support.
In addition to serving as a Research Assistant for Sociology and El Instituto professor, Dr. Marysol Asencio, Julia also works as a Bilingual Research Assistant for HDFS and WGSS professor, Dr. Laura Mauldin. As part of this position, Julia will be traveling out of state to interview Spanish-speaking parents/guardians with children who have cochlear implants.
After graduation and her thesis defense in May, Julia plans to either fulfill her lifelong dream of moving somewhere in Latin America, or (more practically) look for a non-profit/community role in the U.S. that works to dismantle barriers to equal education.
---